AD Booty
Dec 10
THE SCHOOL THE TSUNAMI BUILT
Proud to launch the next addition in the Companion Stories campaign.
Samsung brings the inspiring and moving story of Trisha Silvers and her Broadbridge Education centre to life in the latest Companion Stories film.
  
Meet Trisha Silvers, whose inspiring and touching story of strength, perseverance and goodwill has kickstarted the 'Broadbridge Foundation and Broadbridge Education Centre', an extraordinary school she built in honour of her late husband, Melbourne AFL player Troy Broadbridge, who tragically died in the tsunami that ravaged Thailand's Phi Phi Island in 2004.
Troy and Trisha were married on 18 December 2004. On 26 December, while spending honeymooning in Phi Phi, Troy was swept out to sea by the tsunami.
In the aftermath, she established the charitable Reach Broadbridge Fund and, with the help of Troy's Melbourne Football Club teammates, built the Broadbridge Education Centre on Phi Phi.
View the film here: http://youtu.be/drn0t0urHyA
Dec 04
Whose that strange guy on Page 50. Thanks Campaign ;)
We Won Three Lovies..yeah!
We're honoured to receive awards in Branded Content for Samsung's Liquid Pixels and for Cap One SuperStars in Branded Game or Application. But even better, we are especially proud to have won a 'People Lovies' (an award voted by the public) for our popular Liquid Pixels project. 
There was serious competition from creative agencies and tech companies from across the UK and Europe, and we're humbled to be recognised alongside them. 
You can see all the winners here:
http://winners.lovieawards.eu/
Nov 21
Doing our bit to help the Philippines -
Creativity for good. Help shape a young creative team's idea to get out this great work to help out and raise some much needed money for the Philippines. Well done team.
In Campaign for my views on Social Media Week without all the bullshit -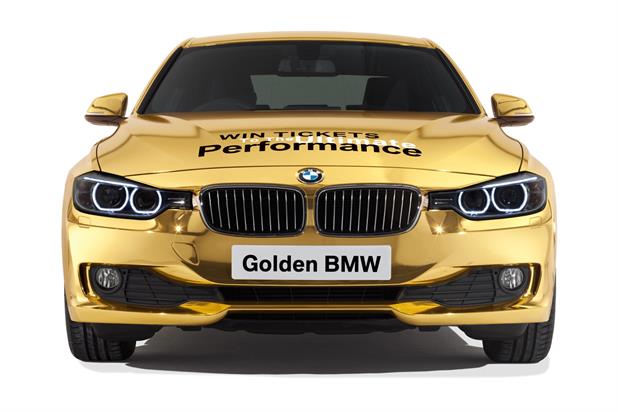 Got a bit of press in Campaign and other places on my views on Social Media and Social Media Week. 
Scored a DADI - That's the 12th Award for Life's a Photo -
Another big win for Life's a Photo. Think we have won about 12 awards from Ad Week's Mobile Campaign of the Year to this recent DADI.
Good stuff. Nice also to see Tumblr (http://samsungcamera.tumblr.com/latest) & instagram using it as Case Studies.
Forgot to put this up as things have been crazy. 
Meet Grandma Mary in the second instalment of our Companion Stories video series. 77 years old and still playing blues guitar, she's entertaining her family and bringing joy to millions online.

Enjoy her remarkable story and hear how her music has brought her family together - showing her grandchildren that they are never too old to follow their dreams. 
Real-Time work for Cap One Cup by Capital One Team -  great piece of content out for C1 with our Portugal vs Sweden street fighter gif - an excellent piece born out of collaboration between people and nailed in an hour
Lots of buzz on the work for Tesco Mobile
Great to have helped Tesco Mobile launch the year's most-buzzed about social media project - #nojoke.  

The work has been covered in a number of publications, including:  

     BuzzFeed, Tesco Mobile's Twitter Account is Sassy as Hell
     Fast Company, This is How to do Corporate Tweets Customers Actually Love
     PSFK, Tesco's Snarky Tweets Hit Back at Customer Complaints
     Adweek, Is This the World's Chattiest, Cattiest Corporate Twitter Account?
     Adweek, Why Tesco Mobile's Hilarious Twitter Feed Is Actually No Joke 
     Business Insider, How Tesco Mobile's Twitter Account Is Conquering The Trolls
     The Drum, Tesco Mobile looks to prove it's #nojoke on Twitter  



Oct 01
Life in a Post-digital world. A bit of stuff by me. -
Digital is dead. At least, that was the view of P&G's Global Brand Officer Marc Pritchard, who proclaimed as much during a recent talk at Dmexco. An interesting and provocative statement to make to an audience full of digital folk from emerging markets, I'm sure you'll agree.